Redwood Shores and RSCA is celebrating its 40th Anniversary! You and your family are invited to join the party on Sunday, Oct.17, 2010 2:00-5:00pm, at the new Redwood Shores Elementary School.
Come review the history of Redwood Shores dating back more than 45 years. Read about the first residents and some of the early issues facing the Shores.
We'll have activities and entertainment for kids of all ages, and many of our local businesses will be there to show their history and how they became part of the Shores.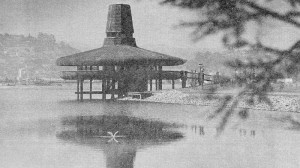 Since 1970 RSCA has been THE advocate on issues that impact the quality of life in Redwood Shores. From early controversies over where Shores children would go to school, to the recent levee crisis with its potential effect on local property values, RSCA has been the primary voice of the Shores community.
As we begin our fifth decade, RSCA continues its efforts to keep the Shores a great place to live and work.
Please join us on Sunday, October 17th as we celebrate 40 years serving Redwood Shores.
---
To help you learn more about Redwood Shores' past and present, the Redwood Shores Community Association has created a Walking Guide that takes you to various scenic and historic spots in the neighborhood. This two-mile walk is accessible at all of its points by foot, bicycle or car, and there will be signs out over the weekend to guide you through the tour.
Those with GPS-enabled smartphones (or those at home who are interested in what there is to see along the route) can also jump over to an interactive tour guide provided courtesy Google Maps. You can click for a Street View of each spot, and check out story text and photographs that explain the relevance of each spot.
Full-size guide signs will be posted on the 17th, so please take the tour and help celebrate our history!